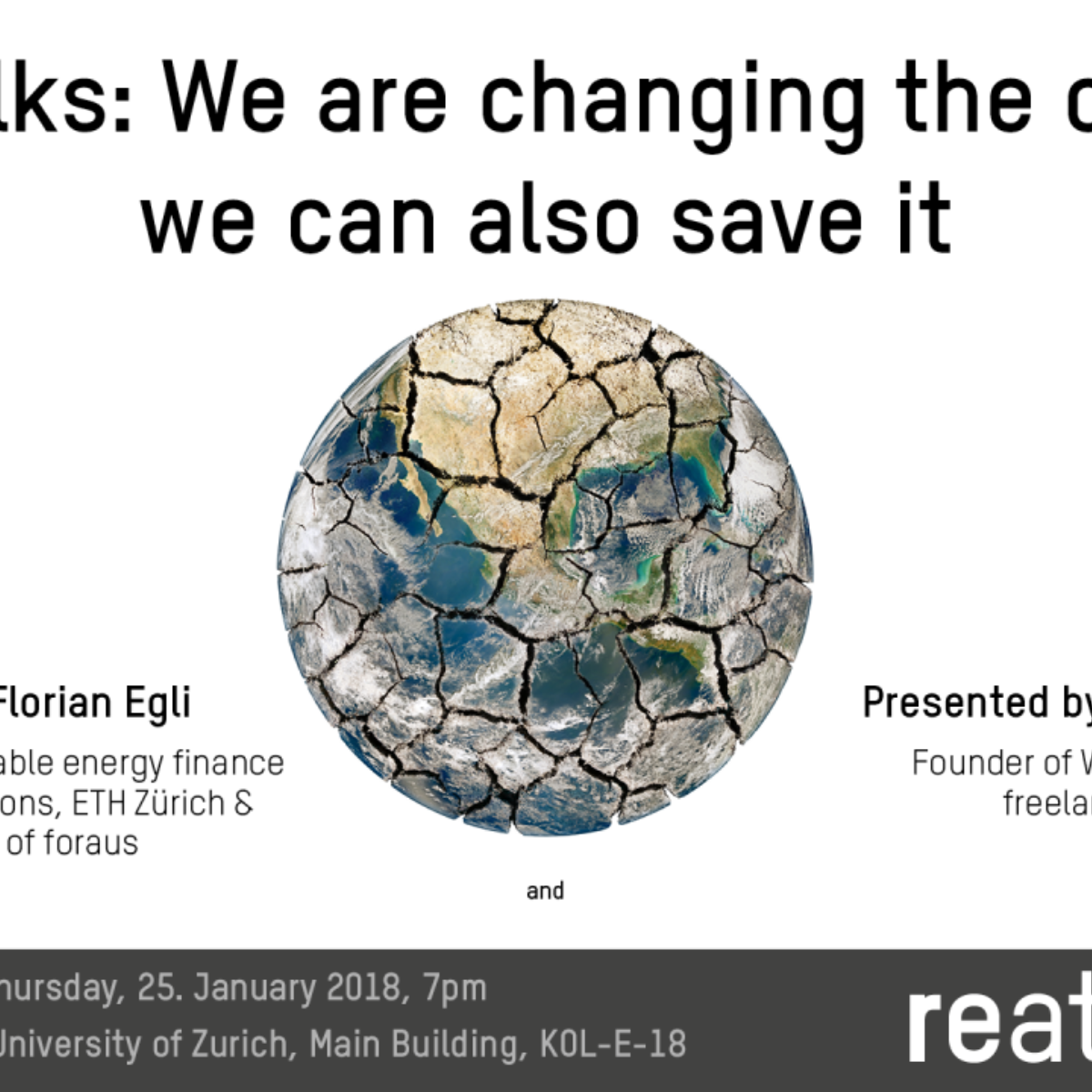 NanoTalks: We are Changing the Climate - We can Also Save It!
The climate is changing and our behavior lies at the root of it. What is really happening, and why is money an important driver? What are actions against climate change you can take as an individual, and where can you expect to have the biggest impact?
25.01.2018
University of Zurich, Main Building, KOL-E-18
Free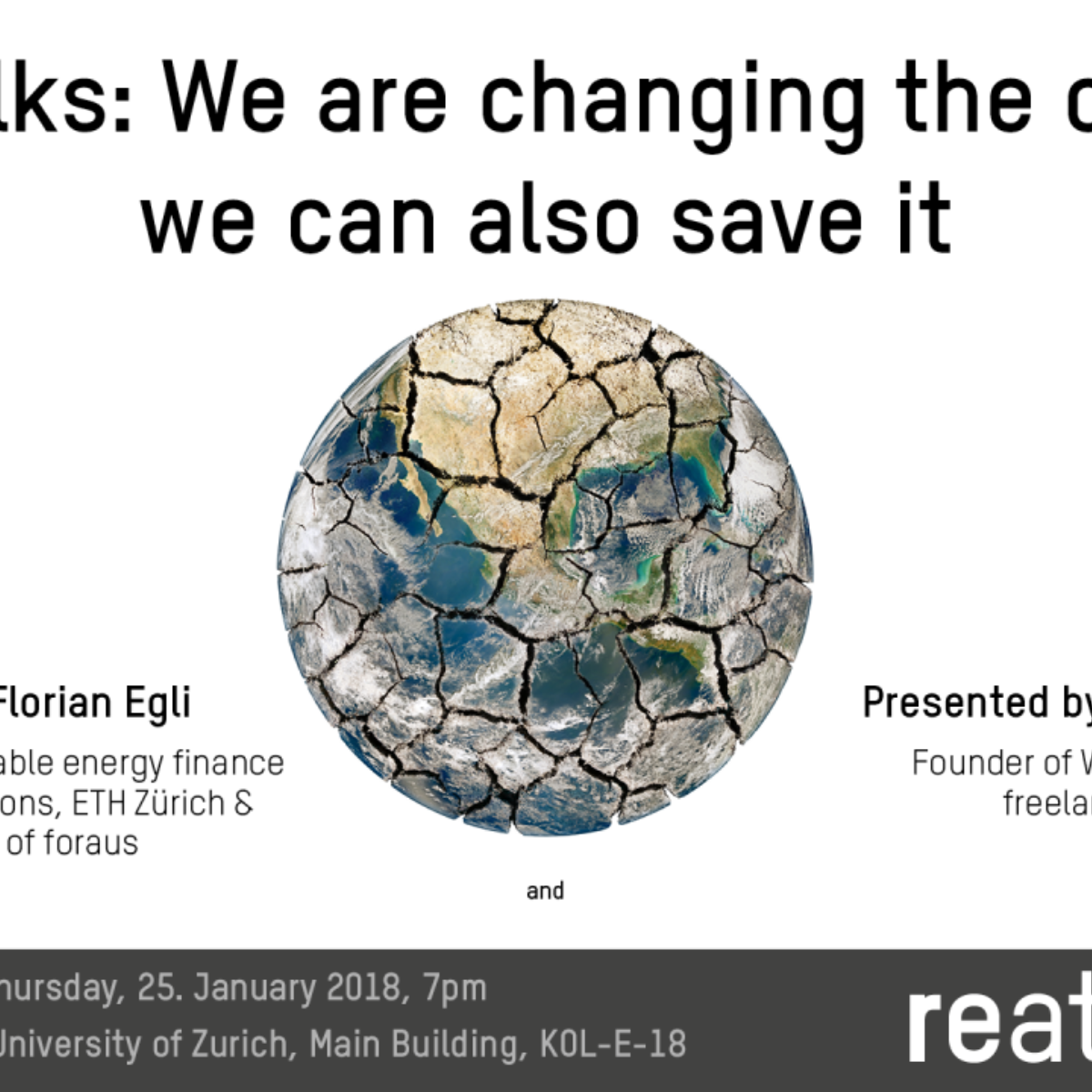 Free
In this talk, Francesca and Florian are going to explore the dynamics and impacts of climate change on our planet, economy, and politics by diving deep into climate finance questions. They will show how a good understanding of the big picture can lead you to start your own climate initiative, find the strength to overcome possible challenges along the way, and empower your community to take real climate action.
Speakers
Francesca Camilla Bruno is currently working as freelance engineer in projects centered around climate awareness, community development, and responsible investments in agriculture and commodities. She is also the founder of WorldClimaps.com, an online platform mapping both the consequences of climate change as well as what kind of climate actions are being taken around the globe.
Florian Egli is writing his PhD at ETH Zürich on renewable energy finance and investment decisions. He is the vice president of foraus, a grassroots think tank on foreign policy, and he was a Mercator Fellow on international affairs in 2015/16.
A small apéro will be served at the end of the talks and discussions.