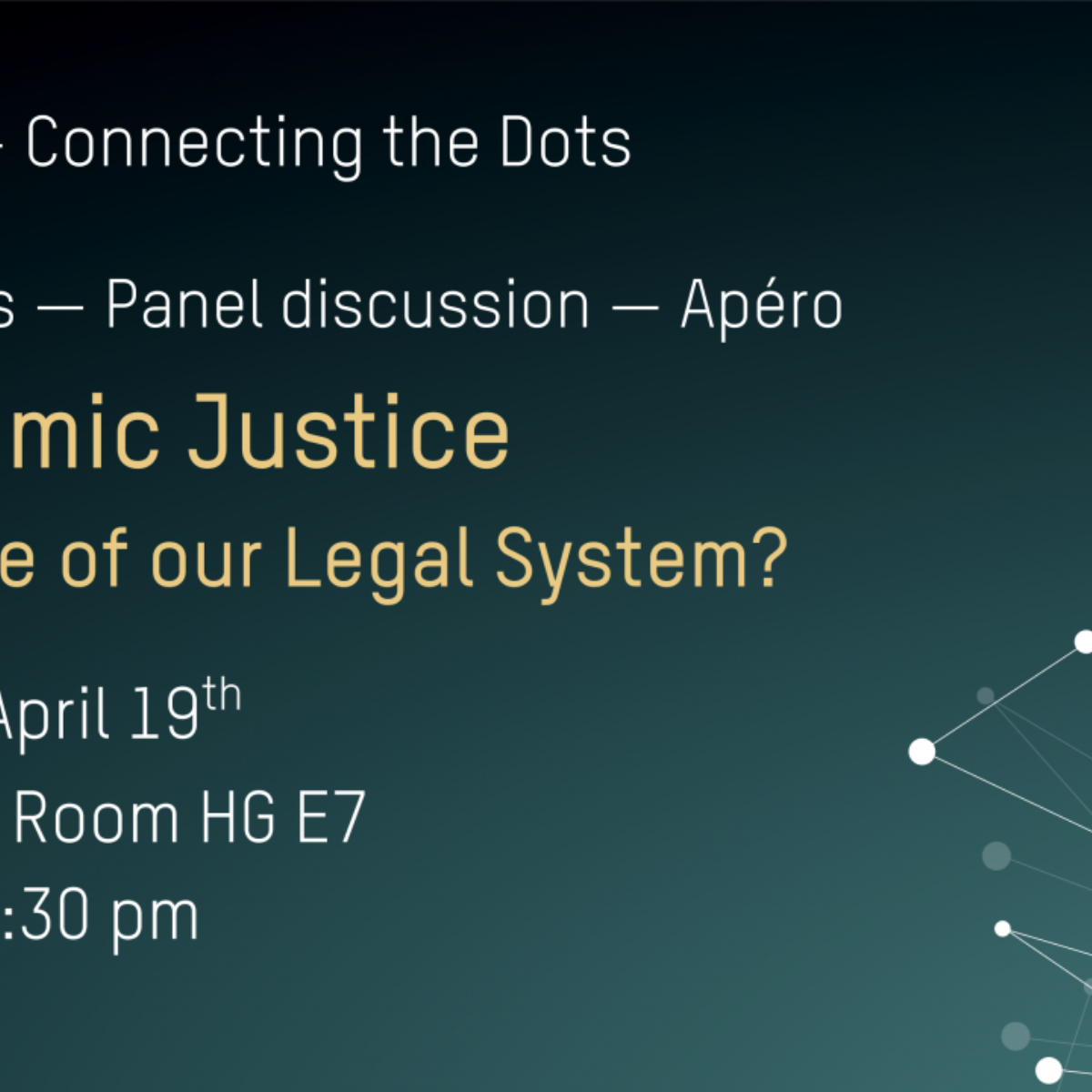 Algorithmic Justice – The Future of our Legal System?
Artificial intelligence has reached our legal system: algorithms determine the duration of prison sentences, calculate the likelihood of crimes in a certain city district and draft legal documents for lawyers. How will technology change and redefine the legal professions as well as the legal system in the future?
19.04.2018
ETH Zürich, Room HG E7
Free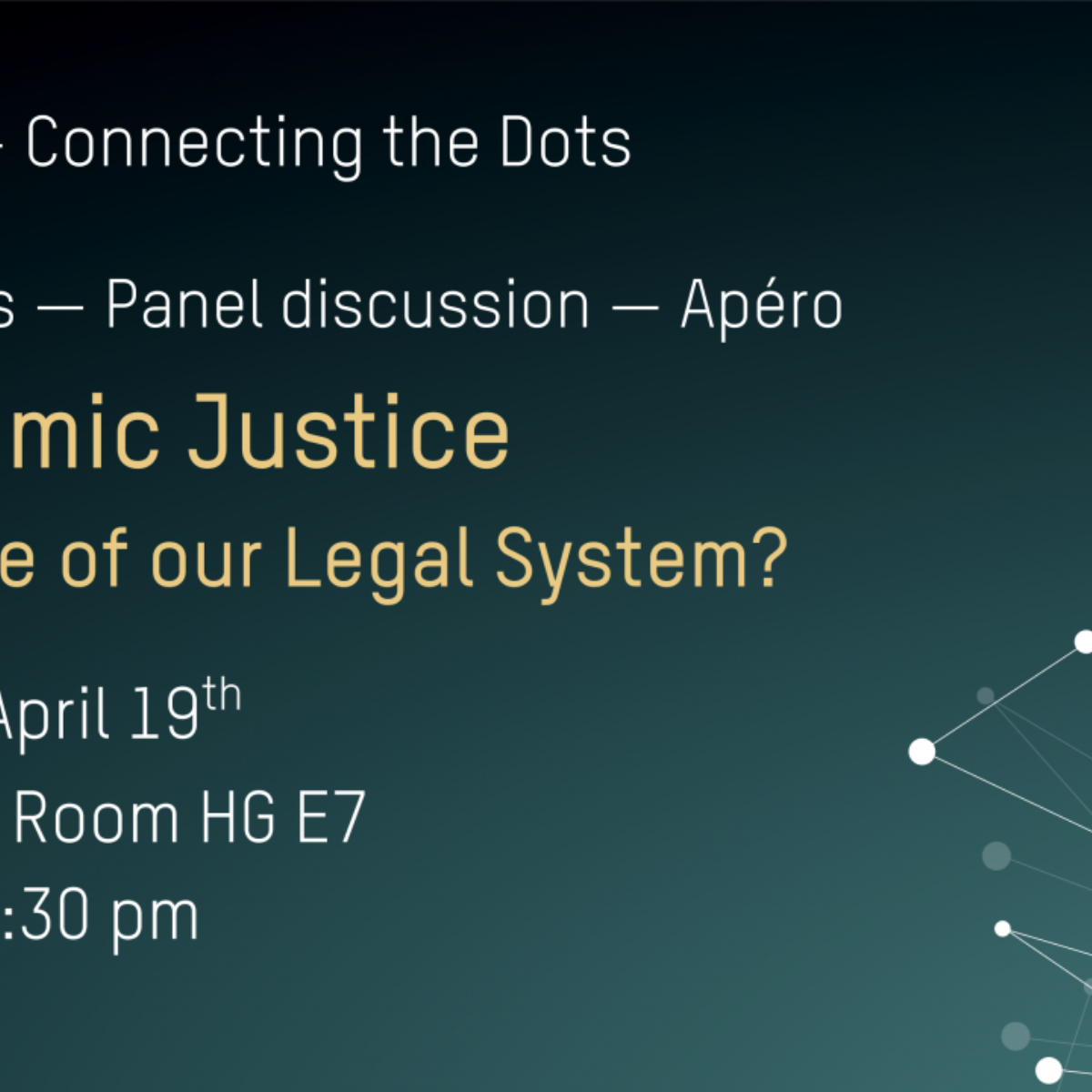 Free
Speakers:
Elliott Ash | Assistant Professor of Law, Economics and Data Science at ETH
Elliott Ash is currently Assistant Professor at the University of Warwick (UK). He has been appointed by ETH Zurich as Assistant Professor of Law, Economics and Data Science as of July 2018. His research focus lies in the intersection between law, data science and political economy. Ash applies machine learning and natural language processing to large legal data sets in order to investigate the effects of laws, court decisions and contracts on society and markets. He has established himself at the forefront of research by combining empirical methods drawn from econometrics, informatics and statistics.
David Bloch | Founder of Swiss Legal Tech Startup legartis
David Bloch is founder and CEO of the Swiss legal tech startup legartis, a company for intelligently processing legal documents. He studied law at the Universities of Zurich and Pamplona and was admitted as a licensed lawyer. Bloch previously held positions at the Federal Department of Foreign Affairs (EDA), major business law firms in Zurich and a chair in constitutional and administrative law at the University of Zurich. He is a member of the Global Shapers Zurich (Young Leaders Community of the World Economic Forum) and co-founder of foraus - forum aussenpolitik.
Nadja Braun Binder | Assistant Professor for Public Law at the University of Zurich
Nadja Braun Binder is Assistant Professor for Public Law at the University of Zurich with a special interest in European democracy issues. She is a research member at Zentrum für Demokratie Aarau (ZDA) where she focuses on questions related to direct democracy and populism. From 2016-2017 she managed the programm "Transformation of the State in the Digital Age" at the German Research Institute for Public Administration.
Matthias Spielkamp | Journalist and Founder of AlgorithmWatch
Matthias Spielkamp is founder and executive director of AlgorithmWatch, a non-profit initiative to evaluate and shed light on algorithmic decision making processes that have a social relevance. He is co-founder and publisher of the online magazine iRights.info, which in 2006 received the Grimme Online Award, Germany's most prestigious award for online journalism. Spielkamp testified before several committees of the German Bundestag, i.e. on AI and robotics. He is a Bucerius Fellow of ZEIT-Stiftung and holds master's degrees in Journalism from the University of Colorado and Philosophy from the Free University of Berlin.