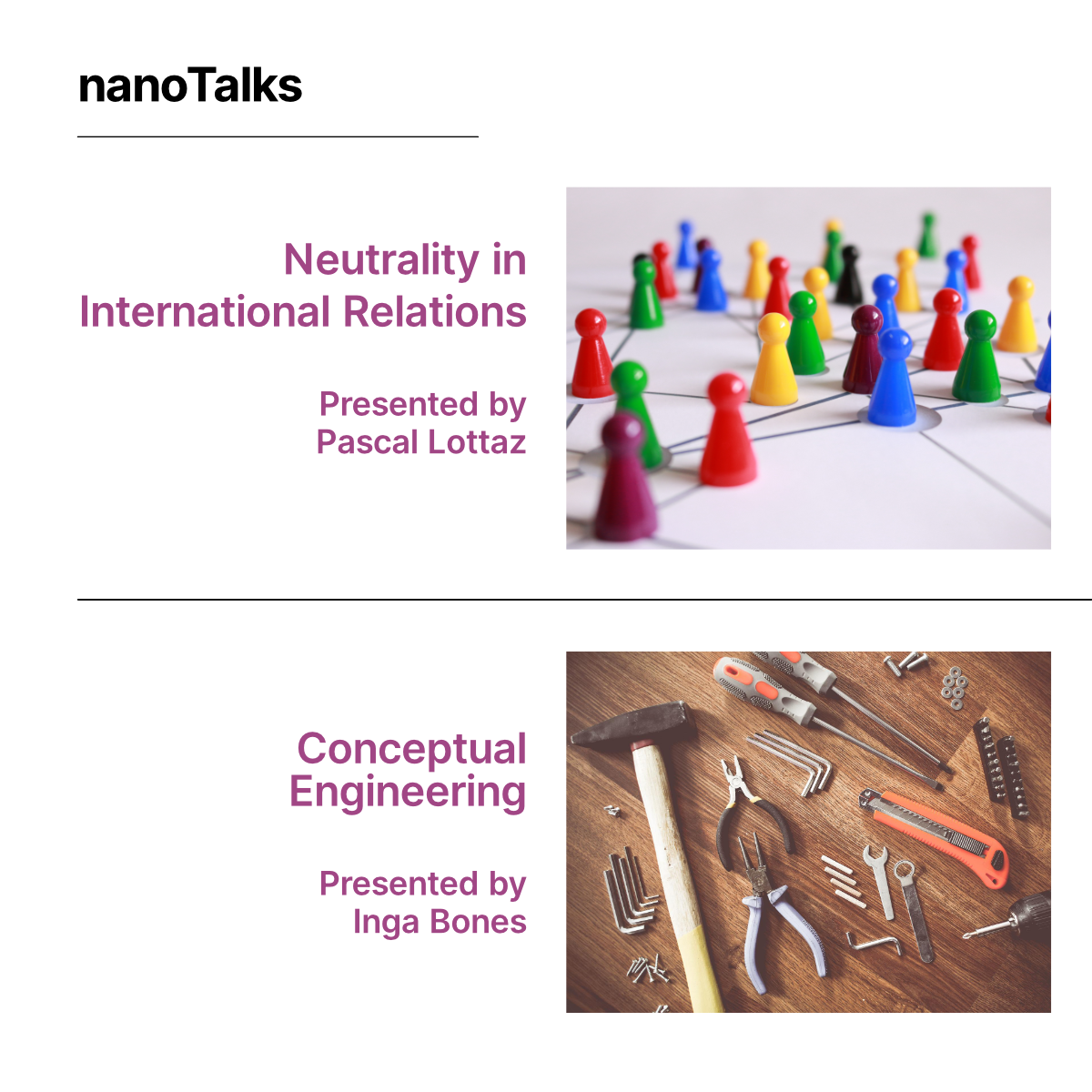 May nanoTalks: Conceptualizing Neutrality
In our May nanoTalks we will explore the concept of political neutrality. We will start by asking why countries have chosen to remain neutral throughout modern history and how they managed to do so. This inquiry will bring us to a normative turn where we shift our question from «What does the concept mean?» to «What do we actually want it to mean?», which will open the door to the broader project of conceptual activism.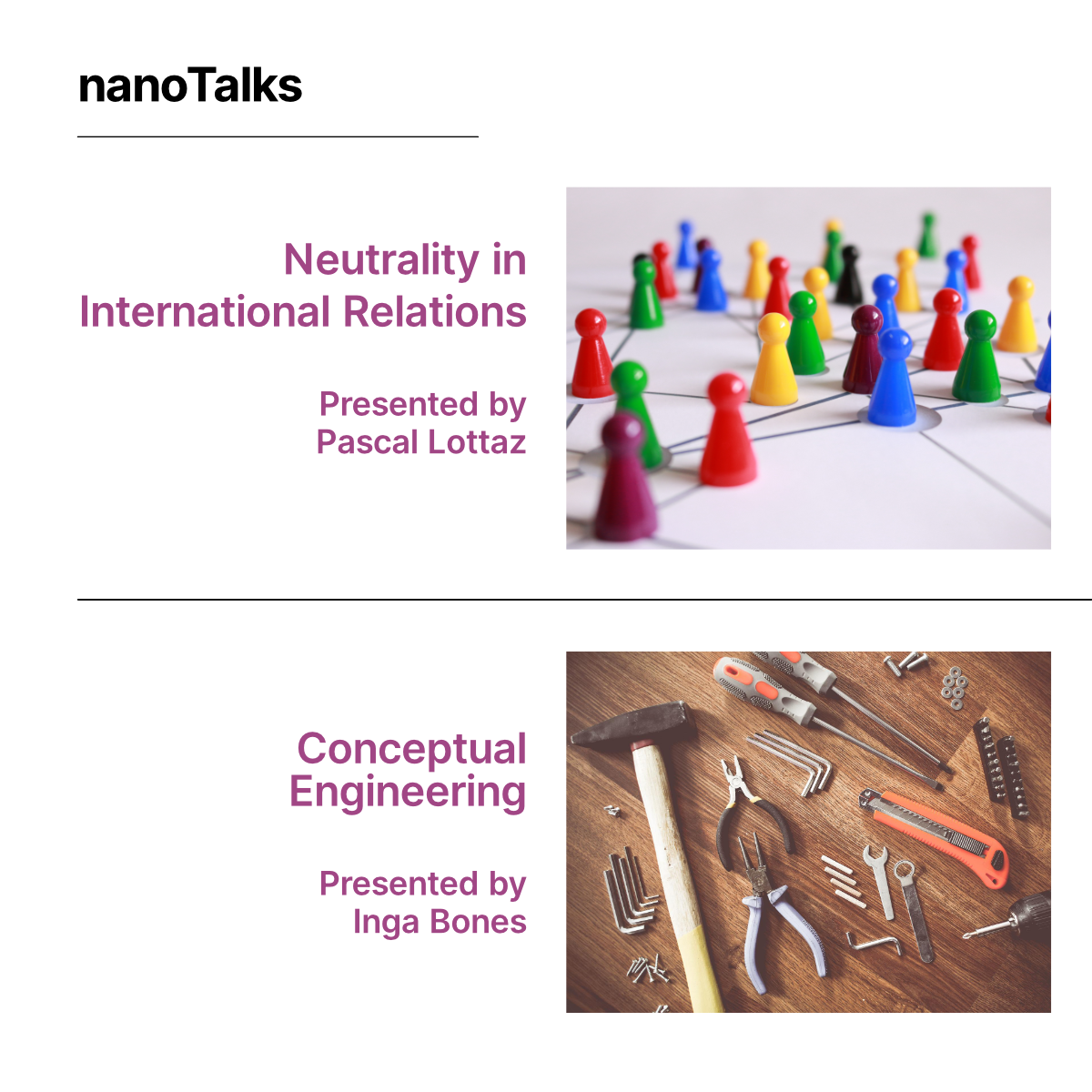 Free

Talk 1: Neutrality in International Relations
Presented by Dr. Pascal Lottaz, adjunct professor for European politics at Temple University (Japan Campus) & adjunct researcher at the Waseda Institute for Advanced Study (Tokyo)
This talk introduces neutrality as a paradigm of international relations, arguing that the concept has been a natural part of global politics since before the invention of the nation state. Wherever there is conflict, there are those who fight and there are those who seek to remain outside the battles. This position has been well documented for 2500 years.

Talk 2: Conceptual Engineering
Presented by Dr. Inga Bones, research associate at the Institute of Philosophy of Karlsruhe Institute of Technology (KIT)
There are, arguably, certain concepts that society (or science) is better off without. The concepts expressed by the general terms «race» or «death drive» might be such that we are well-advised to refrain from using them. On the other hand, concepts like CISGENDER or ABLEISM might be worth having, and we may feel the responsibility to promote their adoption by a larger community through some form of linguistic activism. Still other concepts might call for some sort of improvement (e.g., precisification, disambiguation, or expansion) rather than for elimination or introduction – think of the concepts expressed by «probability», «meaning», or «marriage». In philosophy, the various activities geared towards a particular concept's elimination, introduction, or improvement are discussed under the umbrella term of «conceptual engineering». This talk provides an introduction to this popular subject of metaphilosophical inquiry.
Want to be informed about upcoming nanoTalks? Register for the nanoTalks newsletter: