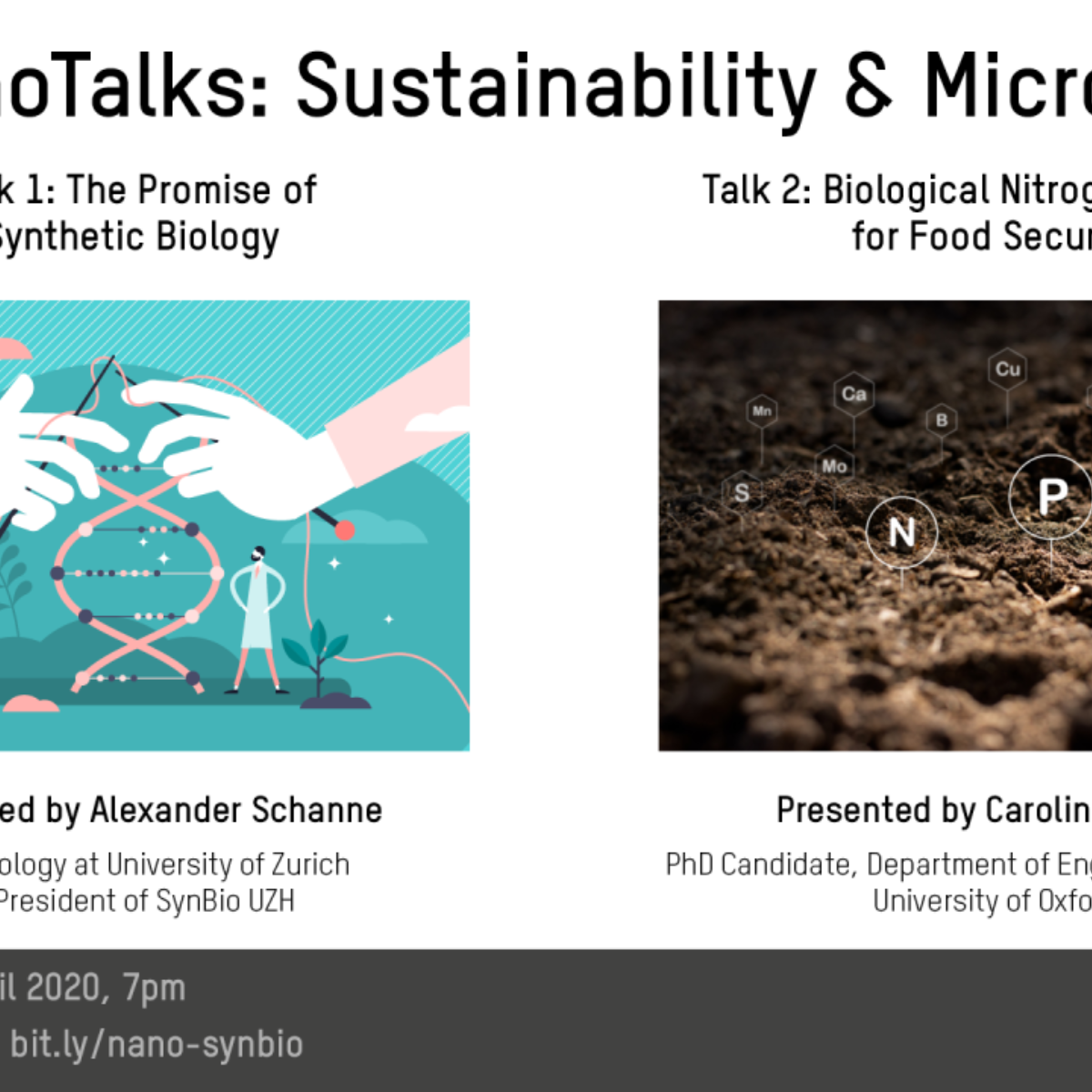 April nanoTalks: Sustainability & Microbes
Microbes offer many opportunities to solve the issues of tomorrow. Join the April nanoTalks to learn about synthetic biology and how we can use microbes to produce biofuels, as well as ways to use microbes for biological nitrogen fixation. In this current COVID-19 situation, this event will not be held in person, but will be streamed live on YouTube.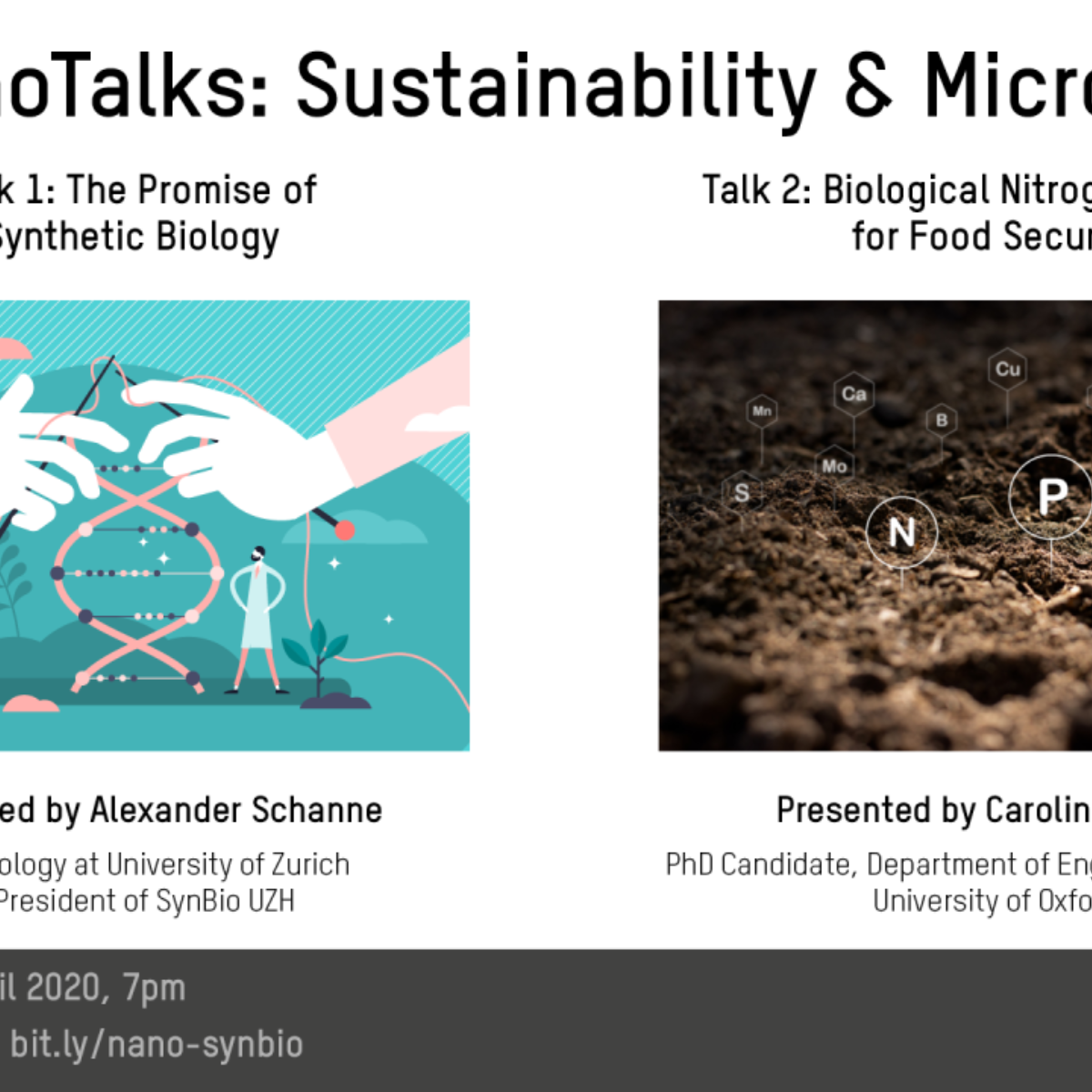 Free
Talk 1: The Promise of Synthetic Biology
Since the industrial revolution our society has made enormous technological advances. While improving the livelihood of millions of people, these advancements also came with the cost of rising CO2 levels and pollution among many others. Countless production processes, especially fuel production, have to be rethought to be fully sustainable to prevent worst case scenarios of climate change. Synthetic Biology, which applies engineering principles on biological organisms provides a solution to invent closed cycles for the production of fuel, plastic and other, currently unsustainable products.
Talk 2: Biological Nitrogen Fixation for Food Security
With the global population predicted to reach 11 billion by 2100 and the area of arable land decreasing due to global warming, there is an urgent need for agricultural practices that achieve high yields in a sustainable way. Nitrogen, despite being the major component of the air we breathe, is commonly one of the most limiting nutrients for plant growth. While humans have circumvented this problem with the application of fertilisers, nature has come up with its own solution for making nitrogen available to plants, with soil bacteria «fixing» atmospheric nitrogen directly inside the plant root. This talk will explain the science behind biological nitrogen fixation and discuss opportunities and limitations of this approach for ensuring global food security.
Do you want to hear about future nanoTalks? Sign up for the newsletter.