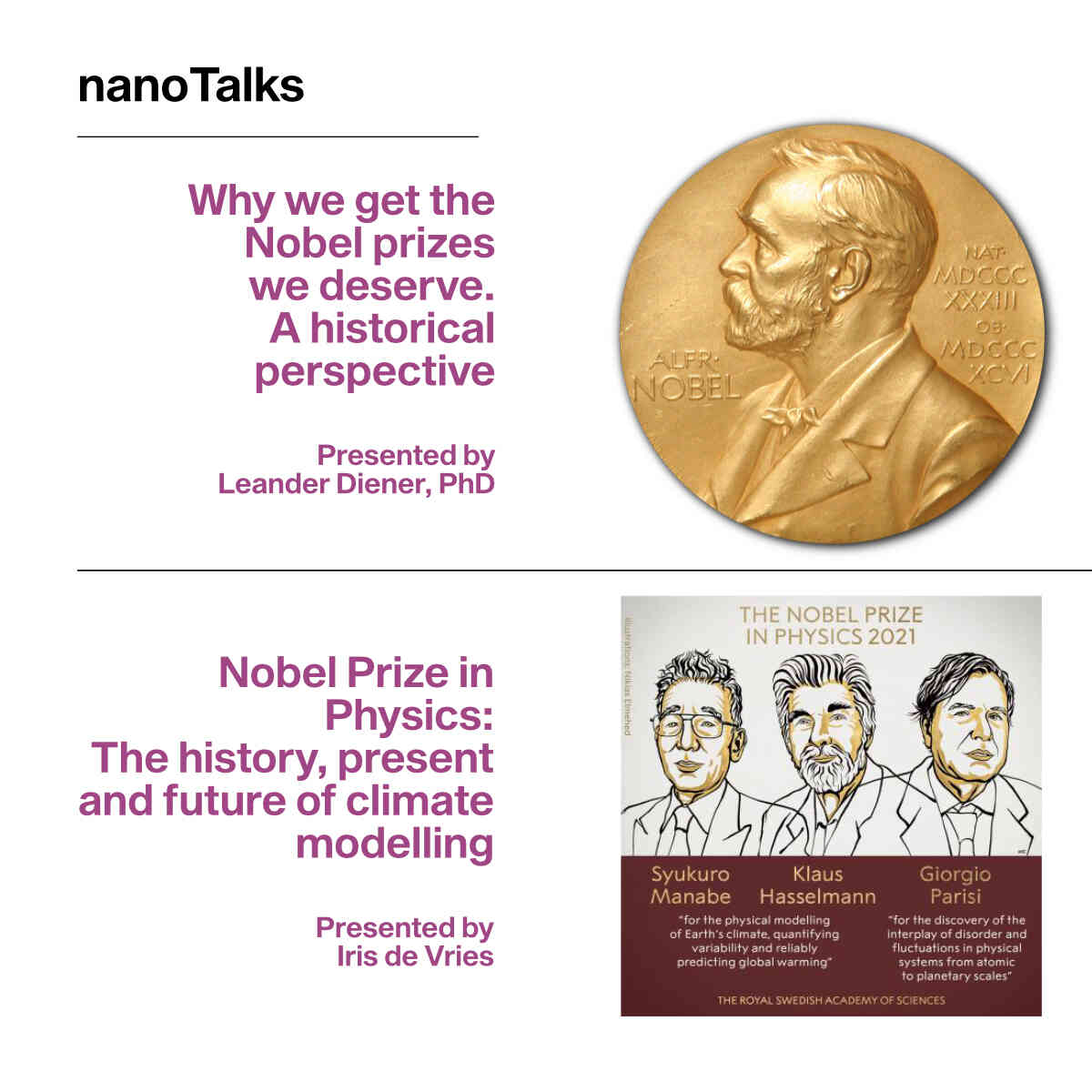 October nanoTalks: Nobel Prizes
Fall has arrived and with that the announcement of this year's Nobel Prize laureates. Over the next few talks, our speakers will enlighten us about the scientific advances that were rewarded this year. From a historical perspective, we illuminate the many facets of the Nobel Prize awardings and seek to better understand it.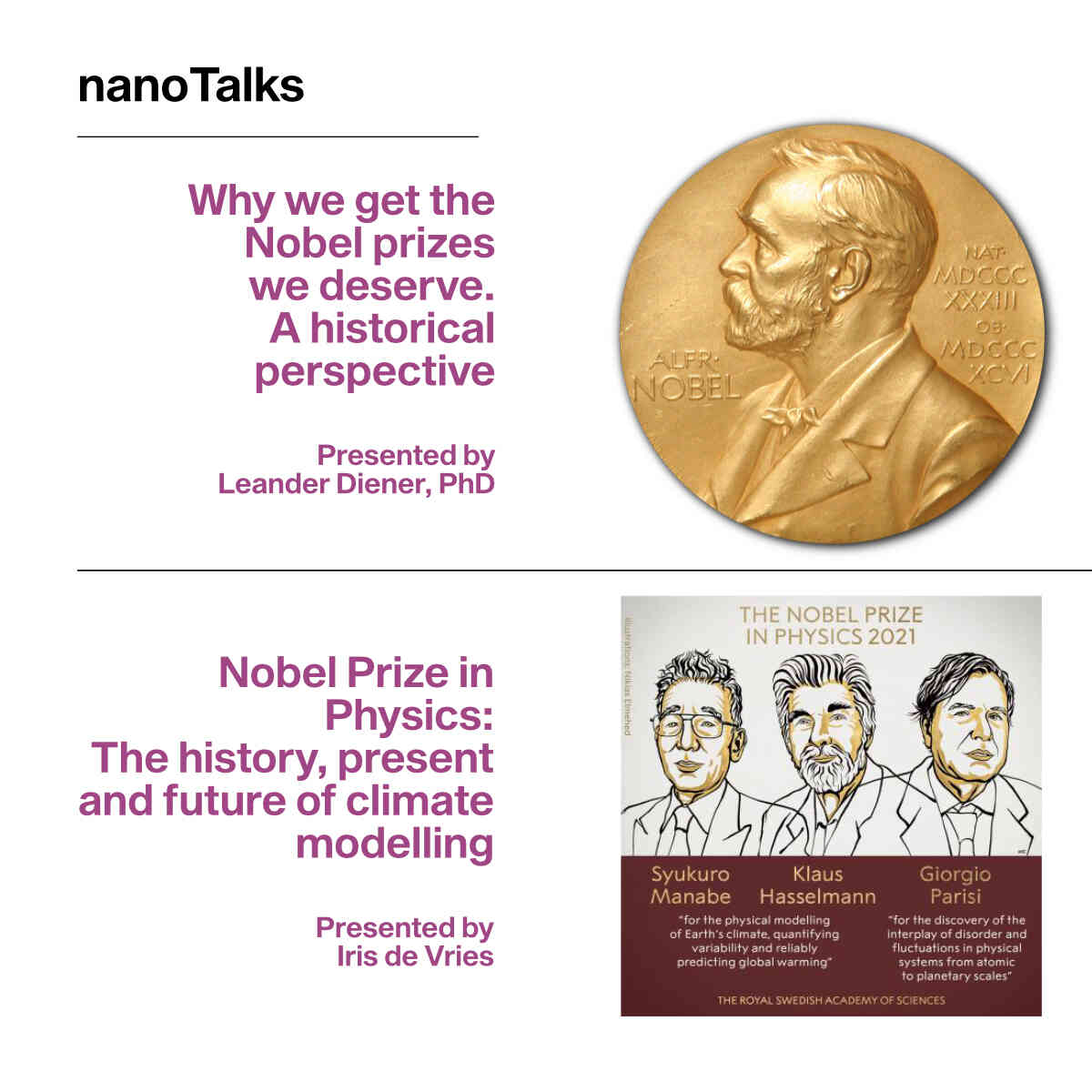 Free
Zum Livestream: YouTube öffnen


Talk 1: Why we get the Nobel prizes we deserve – A historical perspective
Presented by Leander Diener, PhD, History of Medicine Department, University of Zurich
Why do we care about the Nobel prize so much? Why do we celebrate Nobel prizes as if they actually honor the 'greatest benefits to mankind'? And why can no one predict the outcome of the awarding although we believe in the rightness of the decisions? History provides answers to these questions because only historical sources allow a glimpse behind the scenes of the Karolinska institute, the Royal Swedish Academy of Sciences or the Swedish Academy. A historical perspective disentangles the many facets of Nobel prize awardings: from personal resentments to political decisions, from fashionable ideas to fringe areas, from risky choices to safe bets. To understand the awarding of the Nobel prize means to comprehend some important aspects of science in the twentieth and the twenty-first century.


Talk 2: Nobel Prize in Physics: The history, present and future of climate modelling
Presented by Iris de Vries, PhD Candidate at the Institute for Atmospheric and Climate Science, ETH Zürich
What may have started as an endeavour to understand the world around us, to find order in the apparent arbitrariness of rain, drought, clouds, heat and cold, has been indispensable in leading to our current understanding of the effects of climate change we are facing now and will be facing in the future. What else will climate models bring us? And what won't they bring us? From the foundations of climate models laid by Nobel laureate Syukuro Manabe, via the use of these models by his fellow laureate Klaus Hasselmann to detect climate change, the questions answered by climate models throughout history and the questions brought up by those same models are contemplated.
Want to be informed about upcoming nanoTalks? Register for the nanoTalks newsletter: