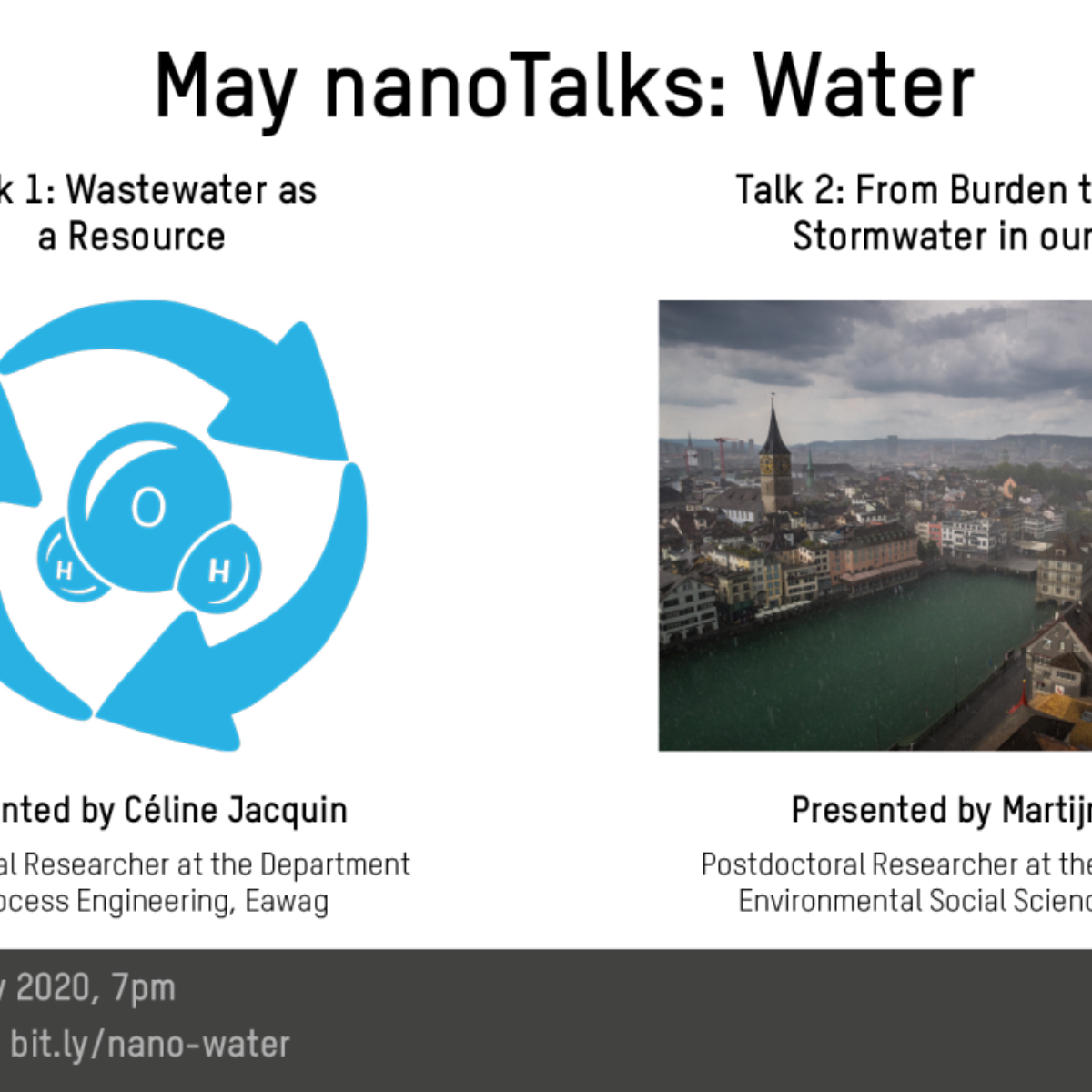 May nanoTalks: Water
All over the world, cities are expanding to create living space for a growing population. As a result, we are also facing serious water problems. How a green infrastructure can help to make our cities greener, healthier and more livable, and why we will need to use wastewater as a resource for drinking water in the near future and to combat global water shortages and water pollution - find out at the nanoTalks in May! In the current COVID-19 situation, this event will not be held in person but will be broadcast live on YouTube.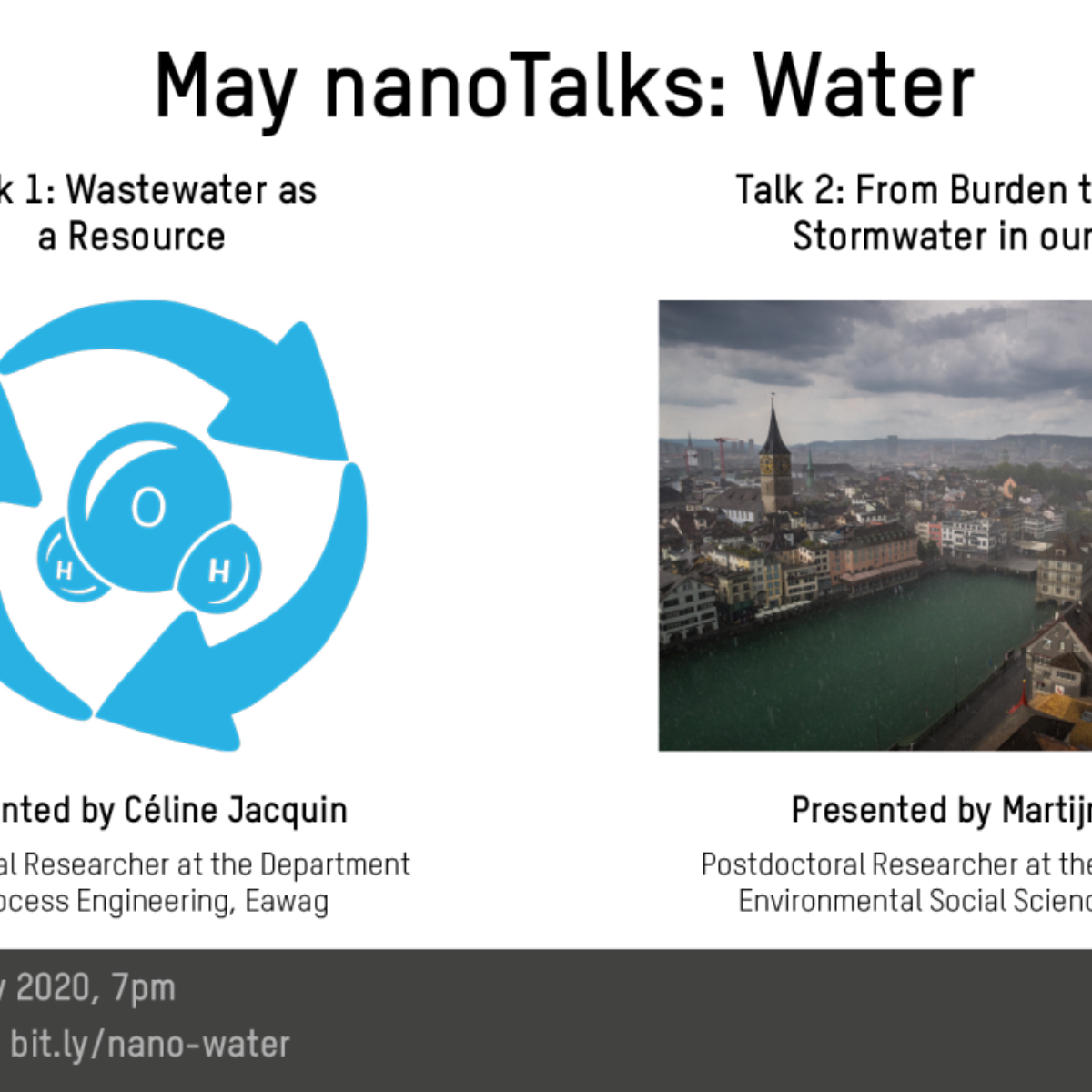 Free
Talk 1: Wastewater as a Resource
Our conception of wastewater is questioned by the new challenges humanity faces, such as growing population and decreasing resources. To tackle these challenges, one option is to deconstruct our misconception about wastewater. It is a resource, not a waste! However, what are the solutions we have to valorise wastewater, and for what purposes? This talk aims to present the concept of the NEST building (Dübendorf, Switzerland) and the valorisation of wastewater through source separation. Changing our water management strategy will ultimately allow you to make a good action when flushing the toilet!
Talk 2: From Burden to Benefit – Stormwater in our Cities
Around the world, cities are expanding to provide habitat to increasing populations. Thus increasing impervious areas cause numerous problems to us and our environment: deteriorating quality of our creeks, lakes and bays; increasing occurrence and severity of floods and draughts; and decreasing biodiversity, to list just a few. Adding the exacerbating effects of climate change to this equation, most of our cities are faced with serious water challenges. Nature-Based Solutions (NBS) are intended to curb this trend by returning the urban water cycle to a more natural one. Using green infrastructure – such as urban wetlands, raingardens and green roofs – water is retained, infiltrated, purified and evapo-transpirated before it is slowly released to our rivers. These distributed green features are proven to increase our resilience to the effects of climate change, while making our cities greener, healthier and more liveable.
Do you want to hear about future nanoTalks? Sign up for the newsletter.